Burn Calories And Melt Fat Today With Fitness Kickboxing
Get in great shape today and have a blast doing it with our Fitness Kickboxing Classes at Field Martial Arts Academy in Norwood. These high-energy workouts are great for men and women of all ages and experience levels and will help you build muscle, tone your body, and learn real self-defense skills in no time!
Unlike a lot of martial arts classes, our Fitness Kickboxing keeps you moving the whole time, helping you burn hundreds of calories and continue to burn fat even after your workout is finished.
Our Fitness Kickboxing Classes Are About So Much More Than Just Kicks And Punches
Sure, we teach you how to be powerful and efficient in your self-defense movements. But with our Fitness Kickboxing Classes, we also help you develop confidence in yourself with an easy-to-follow system that sets forth goals and priorities for your workouts.
You'll quickly develop
An unwavering sense of accomplishment
Boosted energy levels in your daily life
Improved sleep habits
Greater focus and attention to detail
And an overall more stress-free routine
PLUS You'll Never Lack The Motivation To Train Again
Ever dread going to the gym because your workouts are just so boring? Join the club.
But with our Fitness Kickboxing Classes at Field Martial Arts, that simply won't happen. We rely on the group class setting and the expertise of our trainers to keep you excited week after week to learn new skills and put them to the test.
And with your new found motivation, you'll work harder than ever toward:
True total body strength
Unbelievable ability and speed
Lean, toned muscle groups
And the self-defense skills you need for any situation

Are You Ready To Try It Out? Sign Up For Our Fitness Kickboxing Classes Today!
Don't miss out on the best Fitness Kickboxing Classes in Norwood. Grab a few friends and try out this incredible class right away.
To get started, all you have to do is fill out the short form on your screen now. A member of the Field Martial Arts staff will be happy to answer all of your questions and get you all set up.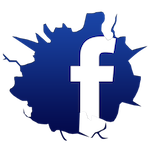 Click here to view our Kickboxing Facebook page!